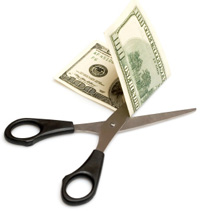 Today is "Cyber Monday" and that means you are in for a treat if you like online shopping. Personally I love to do my shopping online as it is very convenient and often a lot less expensive than retail stores.
I thought I would let you know that BodyBuilding.com is offering 20% OFF their entire store today. If you are in need of any supplements I highly recommend you check out their huge selection and low prices. Even if you don't need any supplements right now it would be a great time to stock up on products you will need in upcoming months. And with Christmas right around the corner why not buy your family, friends, girlfriend or boyfriend some supplements (if they workout that is).

How to take advatange of the Cyber Monday deal:
First thing you will need to do is click this link to the store -> BodyBuilding.com and then when you are checking out you need to enter the Promotional Code CYBRO20 and it will instantly take 20% OFF your order price.
If you are spending $100 on supplements you will get them for $80 today. Given that those $100 of supplements are probably more like $150 or $180 in stores, you would be saving yourself about $100!
The other stores I check for prices on supplements and sometimes purchase from aren't holding any special Cyber Monday deals, which I was really surprised about. But I guess they do have already very low prices, and they might not be able to afford to go much lower.
I think in future years all supplement stores that run their business online will have to start offering some type of advertised Cyber Monday sale to stay competitive. I guess we will see next year. This year head over to BodyBuilding.com and get yourself a heck of a deal before Christmas!