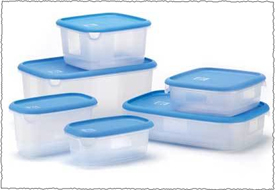 Today's post is going to be about the importance of preparing your meals in advance. Like I mentioned in my last post I am going to blogging every few days about any random fitness related topic, and will also include updates on my personal workouts.
Last night my girlfriend went grocery shopping for us for the week, and then made us a Sunday night dinner + lunch for today (Monday). We also had enough leftovers from our dinner, which was a whole wheat pasta with homemade mushroom sauce and chicken, to eat today as well.
Today I went to the gym and had a little bit of running around to do after. I got home and immediately made myself a protein shake and took out the lunch my girlfriend had prepared for me and had that for lunch. The ease of just taking the tupperware out of the fridge and eating it gave me the idea for today's post.

If I didn't have some healthy ready for me when I got home and needed to eat there would be a greater chance of me grabbing something unhealthy that is more convenient than putting together something healthy.
Preparing meals in advance is huge for anyone looking to lose weight (and the same can be said about those looking to build muscle too). Having your meals planned out in advance and preparing them for the day gives you no reason to "cheat" and find something that is more convenient but unhealthy instead.
My advice is to set aside grocery shops either weekly or twice per week, say Sunday and Wednesday, and then prepare your meals in advance either for the next day or even the whole week ahead. Do your BBQ'ing, washing and cutting vegetables, cooking of food, etc on Sunday for example and then pack your meals into tupperware containers for the week.
Don't give yourself the option to eat unhealthy. The easier you make healthy eating fit into your day the more likely you are to stay on course.
Monday's Workout
Today I woke up and had my morning shake, and then breakfast about an hour later after I got some work done. I waited a couple hours and then had a pre workout and shake and hit the gym for Lower Body and Core.
My plan was to see how I felt after the workout to see if I could do some cardio, but it wasn't necessary today if I wasn't feeling it. Last lower body workout left me extremely sore for two days, as it was my first real lower workout in a few weeks because of the holidays.
I'm starting to cut down my rest time on my workouts, and I am pretty sure I have found a program I'm going to follow for 4 weeks before my vacation (more on that soon). But today my workout consisted of trap bar deadlifts, 1 leg squats holding a plate, stiff leg deadlifts, hamstring curls laying down, calf raises, and then two core exercises.
Because of the short rest periods my legs were pretty much fried after the workout (which took just over 40 minutes) and I decided I couldn't do cardio today. I now plan on playing hockey Tuesday, Wednesday and then doing cardio Thursday and Saturday.
Like I mentioned above I came home and had a protein shake and some lunch, and plan on grilling up some steak for dinner and for leftovers for tomorrow. Tonight I will have some fruit and maybe hard boil some eggs. I am keeping carbs down right now, and this week I plan on getting used to preparing meals in advance to make sure I stick with the very clean eating.
Overall today was a good start to the week, and I'm looking to get after it this week in the gym! Hope you have a good week and I recommend trying to prepare your meals for tomorrow tonight and see how easy it makes things.